Agri-Food Industry
The greater Mont-Laurier region also has one of the richest agri-food sectors. The processing industry makes an impressive integration of products from its naturally developed ecosystem. The presence of a variety of local products in the manufacturing / processing of each producer promotes the development potential of the agri-food value chain. It strengthens the synergy and the signature of producers in the Upper Laurentians.
The agricultural area of the Antoine-Labelle RCM (ALRCM) is 60,984 hectares, the largest in the Laurentians region. These lands are characterized by fields of medium to small size, surrounded by woods added with great production potential of maple syrup. In terms of advantages, this area allows the provision of a nearby biodiversity, which can be a development zone for permaculture and soil regeneration. The relief of the territory is also suitable for the flow of water.
The ALRCM is in deficit of organic fertilizing matter. As an opportunity, the region could accommodate more than 100,000 pigs or 14,000 additional beef cattle without unbalancing the regional summary of the phosphorus balance, which constitutes a point of interest. In addition, the territory of the ALRCM holds the two largest peatland sites in the Laurentians, and these are still unexploited.
Local agriculture is a locally encouraged and supported path to commercialization. By reducing the circuit between producer and consumer, the farmer can get a larger share of the yield and minimize his environmental impact. Local shops, public markets, and promotion encouraging local consumption help to support this approach.
With poultry, maple, dairy and beekeeping productions, the forest is full of non-wood forest products, which could prove to be interesting sources. Whether it is herbs, mushrooms, berries, products from tree species, there is a real craze for this type of product and emerging cultures such as honeyberries and milkweed.
The agri-food sector has more than 200 cultivation or primary processing companies and more than 25 processors. The last update presents the distribution according to categories: :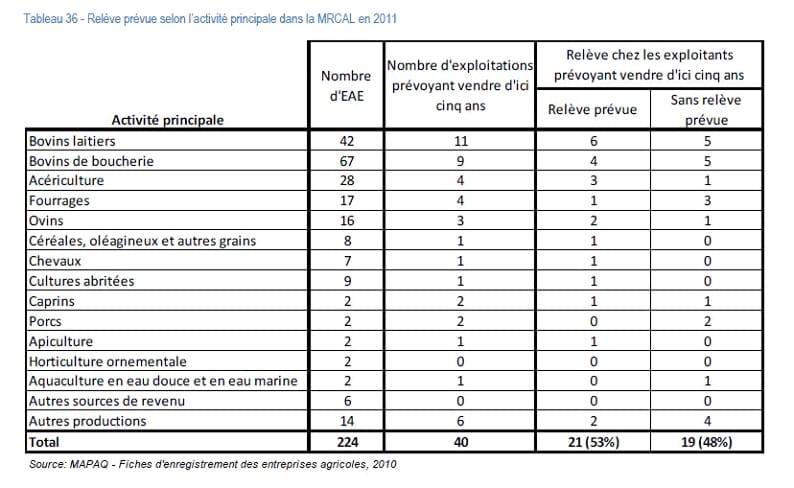 In order to maximize its potential, the region has implemented an Agricultural Zone Development Plan (PDZA) and has engaged an implementation officer to enable the project to proceed further. The officer thus ensures the development of targeted projects, but also becomes a key contact for any entrepreneur wishing to sell, buy, or start an agricultural business in the sector.

PDZA Implementation officer
Sectors of interest
The Mont-Laurier region wishes to welcome companies from all the agri-food sectors. The manufacture of value-added products, the opportunities for technology transfer, the development of products from its local cultivations, and the promotion of non-wood forest products are sought and desired projects.
Some industrial and processing companies in the region:
Do you want to submit a project?
Leave us your contact details, and our industrial commissioner will contact you shortly.
Thank you!
We will contact you shortly.