Tourist sector
With its territory occupying 72% of the global territory of the Laurentians, the Antoine-Labelle RCM is characterized by the vastness of its area of which only 38% is municipalized.
The ALRCM is recognized for its potential for outdoor activities (biking, hiking, snowmobiling, quad biking, etc.) and thus sees its territory occupied by a multitude of users with different interests. Recreational tourism is recognized as one of the ACCORD niches of excellence for the Laurentians region.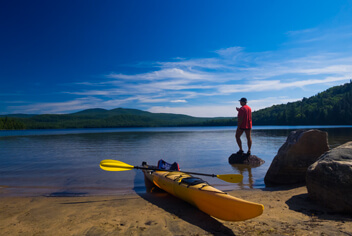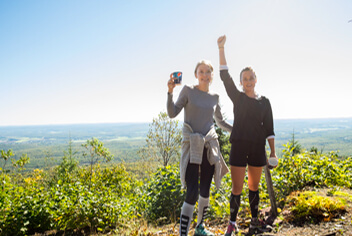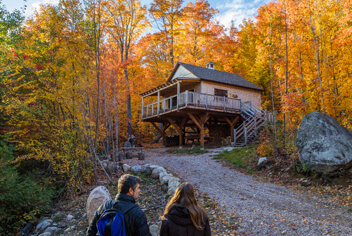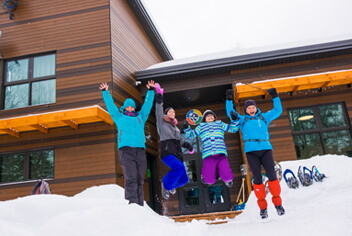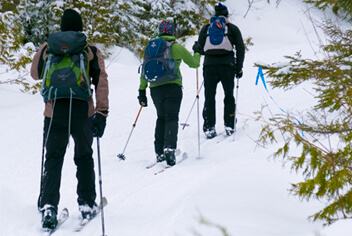 It's 16 000 km2, 4,800 lakes, 8 navigable rivers, 3 huge reservoirs (Baskatong, Poisson Blanc and Kiamika), the regional parks, the 1,500 km of snowmobile trails, 2,100 km of quad trails and linear park which is part of the Route verte (Greenway) network, the longest cycle path in Canada, make it a region defined as a real playground for outdoor enthusiasts.
Activities such as fishing, hunting, canoeing, hiking, biking of all kinds (mountain and road), snowmobiling, quad biking, and adrenaline vehicles like motocross present an attractive and diversified offer to meet the different needs of the clientele.
Due to its geographical position, which makes it an intersection between Montreal, Ottawa, and Abitibi-Témiscamingue, the region is an accessible area for visitors and for transportation.
The ALRCM is also recognized for its large network of accommodation in the heart of nature among the most important in Quebec. In order to meet the demand, more than 200 accommodation facilities are available: 37 campsites, 69 cottage rental companies, 12 hostels, 22 hotels, 3 unusual accommodations, 58 outfitters and 6 controlled harvesting zones (ZECs).

Mont-Laurier has also added to its assets a multifunctional room that is the envy of Quebec. The versatile infrastructure allows the deployment of an impressive cultural offer as well as a development potential in terms of business tourism.
The strong agro-food activity also encourages the development of agro-tourism products. Regional products are becoming a subject of interest for visitors and locals, but also an opportunity for tourist activities such as visiting honey houses, sugar shacks, or open doors gardens.
Sectors of interest
The City of Mont-Laurier is looking for projects to manufacture outdoor equipment, distribute equipment related to tourism, or even set up additional animation services and packaging of services. The region is an active territory for outdoor activities and offers a range of possibilities and spaces for creators of innovative projects.
Some companies engaged in the tourism sector:
Do you want to submit a project?
Leave us your contact details, and our industrial commissioner will contact you shortly.
Thank you!
We will contact you shortly.